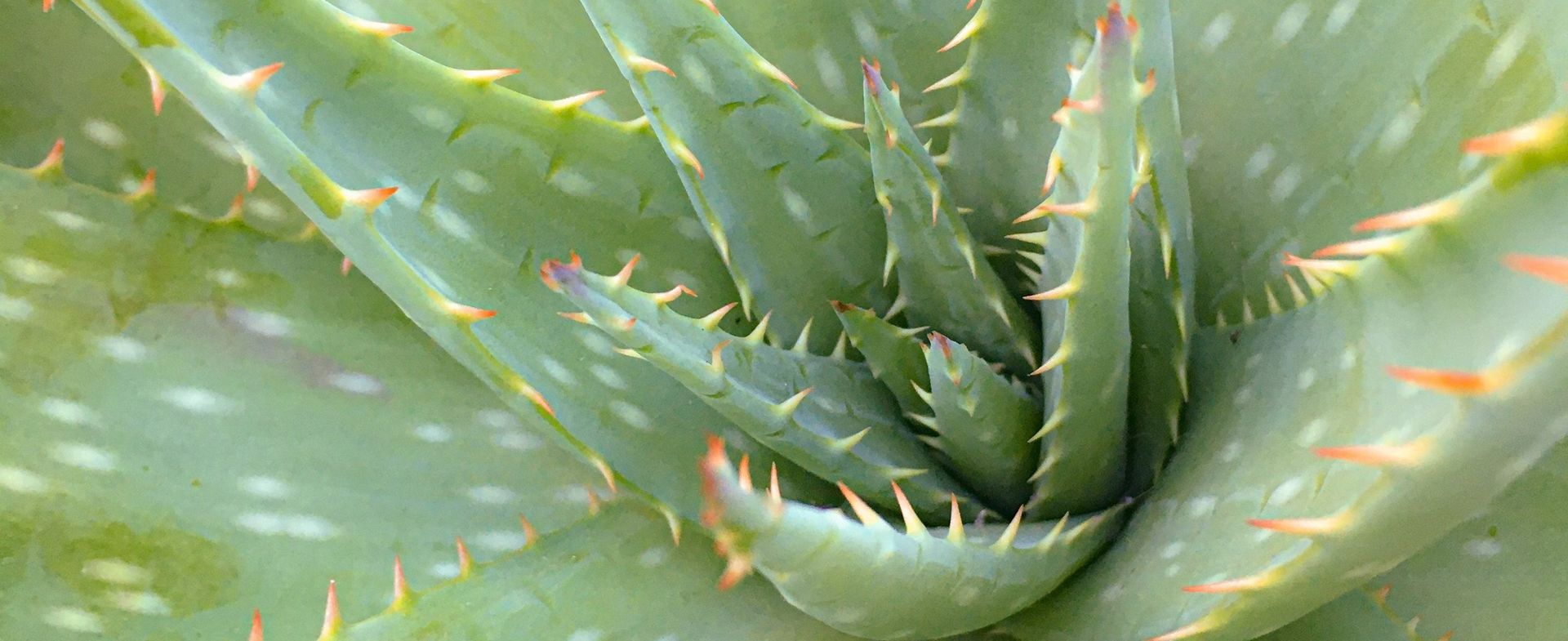 Aloe Vera, used as a moisturizer and regenerator thanks to its high content of collagen and elastin.
Natural from subtropical and temperate regions such as the Mediterranean, aloe vera has been used by past civilizations for medicinal uses, in cosmetics and even in food.
Feel the deep hydration of aloe vera and enjoy its regenerative, soothing and moisturizing properties.
From the pulp found in the center of the aloe leaf, a shiny and bitter gel is extracted, which after a cleaning process is used in our natural holistic beauty collection.